My first gallery show!
The Lower Mills section Dorchester, MA is a pretty cool area.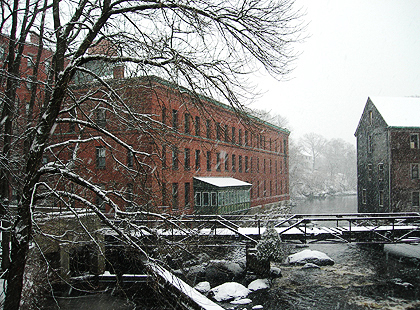 See?
Friday, February 2nd I'll be showing brand new paintings there. It's not a solo show, of course. There are other artists, and wine, and cheese, and probably at least one dude wearing a beret. I'm excited though. They emailed me a few weeks ago and I got to work right away on new pieces. It's a nice thing to work towards. If anyone wants to come down for the opening night I'd love to hang out with you. Hope to see you there. I'll be reminding people about it from now until show time.
Here's a flyer: