New landscape, new photo of me.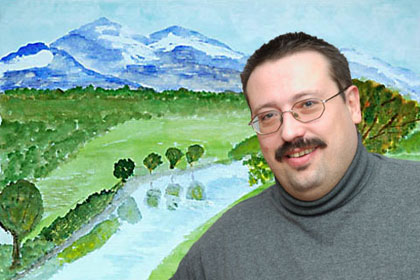 I hope everyone likes it.
I also hope everyone likes my new blouse. Father Christmas brought it for me.
I'm off to NYC this weekend. Just a random trip.
Quick news: I have a show coming up on February 2nd. It's a Friday. I'll give you full details next week. Excited.
I'm going to finally get off my ass with prints soon.
You should check out
David Stoupakis
.
I saw his stuff in Juxtapoz magazine this month and it took a while to realize but a friend of mine had a couple huge paintings of his in her house years ago. Very cool seeing them without having to push through a crowd at a gallery. He's from the area and it's a small world.
I'm off to Somerville to finally let my motorcycle hibernate for the winter. I'll miss you, Admiral.
In happier days.